1. Input Button
2. Press the Import Functions Softkey
3. Press the Import from Convers. File
You will get the program manager window to pick your file that you want to grab the tools from...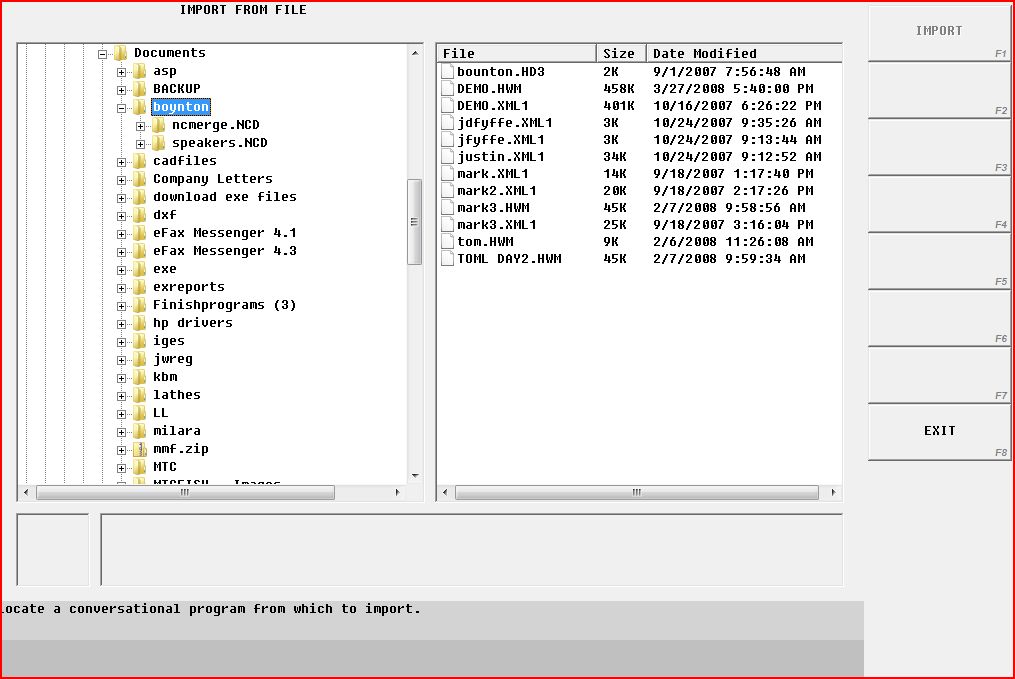 4. Select your file then press the Import Softkey
You will get the following window where you can select the items you want to select...
5. Select the OK button to import the information then OK to Confirm
6. Press the Exit Softkey to get to the main Input screen.
You now have the tools from the program you selected